HOW POSITIVE IS PROGRESS? (24 august 2004)
Is progress always what we really want?
If you bought a chess computer fifteen years ago, you would spend one or two hundred dollars on a machine that you could beat. And who doesn't like to beat the computer?
Of course, not everybody could beat his (or her) chess computer. One day I saw an advertisement in which somebody offered a chess computer for sale. When I went to the address to see if it was worth buying, and heard this sad story:
The woman who sold it had always thought she could play such nice games of chess ... until her husband wanted to surprise her and bought her a chess computer.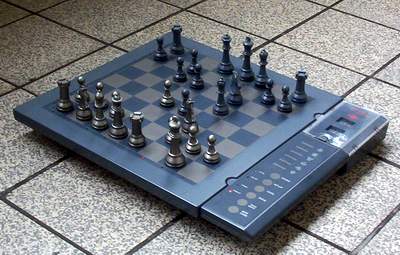 CXG Royal
However hard she tried, she never managed to beat it - not even at its lowest level.
Alright, but fifteen years ago, most other people managed to beat their chess computer from time to time.
Nowadays, many people have a pc at home. And they buy, download or copy a chess program. But not many people manage to beat the present programs.
So you understand how pleased I was to be able to buy another of those really old-fashioned chess computers, the Boris Diplomat.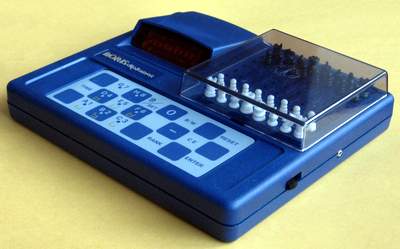 Boris Diplomat
It didn't only look nice, it was kind enough to give me a chance - which I took mercilessly.
But I don't play against modern computers. After all, there are even professional chess players refuse to play against electronic opponents.
It would be comparable to allowing a fork-lift to join a weightifting competition.