DAUGHTER (6 may 2004)
She hadn't seen her father for over twenty years.
After her parents' divorce, her father had tried to see her several times, but all his efforts were in vain.
Once he had called her on the phone, but she'd hung up on him when she realized who it was. Since then he had stopped trying.

When they were a family, she and her father had got on well together. But as soon as he was gone, this had changed.
Her mother's family had made her believe her father was a kind of monster. She'd heard it so often that she thought it must be true. After all, why would the family lie about it?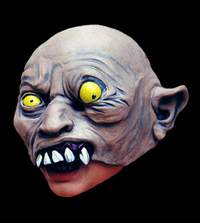 She feared the day her father would find out where she lived. Regularly she searched the Internet, in order to find out if she could be traced through search engines.
And when her name turned up, she went to great lengths to get it removed.
She didn't know this was really rather futile: her father had seen her name a few times on the Internet, but he had given up trying to reach her a long time ago. Or should he still believe in miracles?
What with life being so short - it seems rather cruel as well.