Intelligent Chess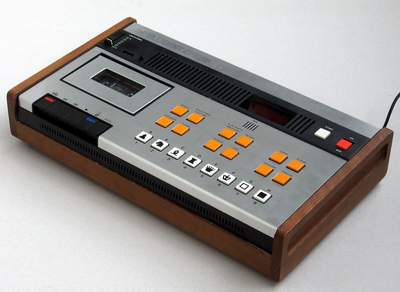 Computer name:
Intelligent Chess
Manufacturer:
Scisys
Dates from:
1980
Dimensions:
42.3 x 24.6x 7.4 cm (incl. ombouw, excl. draagdoppen)
Power supply:
adapter 8.8 Volt, 1.3 A
Programmer(s):
David Levy, Kevin O'Connell
Rating:
occasional players (Elo: 1380)
Other details:
Operated with keys
Games can be saved on cassette
LED display, also to be connected to tv
The 4th game is drawn as a result of
incomprehensible mistakes by Fritz.
4 EXAMPLE GAMES:
White: Fritz 8 (1 ply)
Black: Intelligent Chess (± 10 seconds / move)
(Result: won by white)
White: Fritz 8 (1 ply)
Black: Intelligent Chess (± 10 seconds / move)
(Result: won by white)
White: Fritz 8 (1 ply)
Black: Intelligent Chess (± 40 seconds / move)
(Result: won by white)
White: Fritz 8 (1 ply)
Black: Intelligent Chess (± 40 seconds / move)
(Result: drawn)