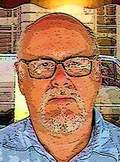 Door omstandigheden kunnen wij helaas geen emails meer beantwoorden.
Voor vragen, ook over de verkoop van schaakcomputers uit de verzameling, kunt u contact opnemen via www.schaakcomputers.nl.

Owing to circumstances we are not able to answer your questions.
For all questions, information and the sale of chess computers from the collection, please contact www.schaakcomputers.nl.

For the English version, click here



Voor de Nederlandse versie, klik hier